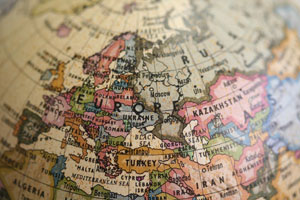 We are proud of our graduates who have lived and worked internationally:
Dan Everett - China
Corrie Sias - Germany
Ryan Finch - France
Kristen Weathers - Poland
Erin Wilkinson - New Zealand
Brian Meyers - India
Sommer Bloom - Kuwait
Sally Goodwin - Dubai, AEU
Meredith Casper - Belize
Click HERE to explore some images of the international experiences our professors and students have obtained.
There are many ways to work and travel overseas. Here are some places to start!
International Schools Services
The International Schools Services (ISS) is one of the major contacts. ISS provides a candidate-school matching service and hosts several job fairs in the US and abroad.
EscapeArtists.com
Escape Artists is another access point for exploring jobs overseas.
Department of Defense Educational Activity
Department of Defense schools have an excellent reputation and offer diverse opportunities; look under teacher recruitment.
US State Department
The US State Department also coordinates with schools abroad.
Search Associates
Database for resumes and references and information about openings at hundreds of international schools. They also host several job fairs in the US and abroad.
Council of International Schools
The Council provides a valuable catalog of international schools.
The University of Northern Iowa
The University hosts a large fair with over 100 schools attending. Iowa in February - - let the culture shock begin!