Meredith Draughn, a previous PSC alumni, was recently recognized and awarded as the North Carolina School Counselor of the Year! The NCSCA presents this award yearly to a deserving individual who demonstrates what it means to effectively utilize the ASCA Model and who goes above and beyond in their school counseling profession. This counseling representation allows for an expansion of connections and opportunities. Meredith has used these for teaming up with Tar Hill Teachers to gain more connection throughout education and utilizing this platform as an opportunity to speak on awareness of the role of school counseling.
Beginning the process with nominations from within her district, Meredith received the District School Counselor of the Year award. Then, Meredith started her process of applying for the NCSCA School Counselor of the Year award. Currently, she is a finalist for the National Counselor of the Year award and has been considering obtaining a doctorate in education or teaching at some point.
With success so early in her career, Meredith credits her family and time in our PSC program. Having a mother who introduced Meredith to this profession allowed for her to visualize the "end game". She remembers seeing how present her mother was in the community and the impact it had on her to take on the importance of "being visible and seen, as you can't help if you aren't there" she said quite frequently. Her time in the PSC program had instilled in her that when in an uncertain situation, returning to the basic counseling skill of reflecting, motivational interviewing, and listening to understand can help. Meredith fondly remembers learning from the PSC program that you do not have to do everything to be impactful, or in other words, meaningful versus volume. Doing what you can and doing the best you can is better then spreading yourself too thin trying to do it all.
Regarding advice for PSC students, Meredith discussed prioritizing mental health days and focusing on what matters. "You can't help others from an empty cup," Meredith stated as she highlighted the importance of caring for youself and working to establish a balance. Being in the helping profession requires a lot, however, setting boundaries for youself can assist in creating that balance. Further, Meredith was adamant on how crucial it is to "Recognize that even in hard moments of frustrtaion, what you do matters", and she consistently says "If not you, then who?".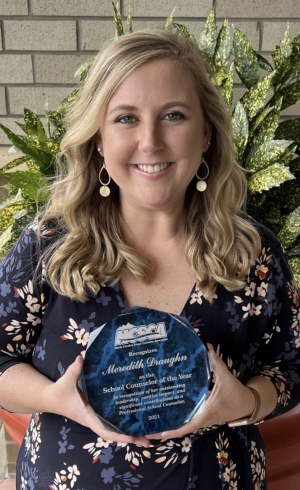 Tags: